Uniform Companies Offering Greenroom Suits
Lift-Bit, 3 years ago
3 min

read
844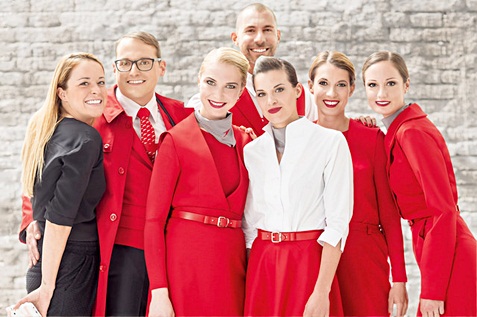 B2B Businesses
A B2B company is a company that serves other businesses such as a uniform company that supplies clean, freshly pressed uniforms and an array of textiles to other companies.
A specialized and certified uniform company can cater to many different industries, as seen in the providing of cleanroom suits. A B2B business works hard for other companies and specialized industries to gain notoriety within the public realm with their specific brand.
What Are Cleanroom Suits? 
These sterile suits are a type of uniform that employees use who work in an array of specialized industries and research. These suits must provide employees protection by covering the employee from head to toe in a particular outfit. These suits keep the employee safe from possible toxic contaminants, maintaining deficient levels of these contaminants. In the medical industry, protective and sterile suits can protect the patient and the provider from pollutants.
Some industries utilizing sterile suits are as follows.
Bio-Scientific Industry such as high-infectious laboratories
Many medical fields such as seen in patient care and Laboratories
The Pharmaceutical Industry
Semi-Conductor
Aerospace such as astronauts 
Special Services of a Uniform Company
Protective and sterilized suits require specialized care and aseptic techniques in the cleansing processing of these suits in a controlled environment. A uniform company must provide all essential cleanroom services for these environmentally protective suits.
The uniform company must be certified to meet and possess a top-notch quality management system and program following strict federal rules and regulations in a certified processing sterile garment environment. A specific uniform company not only supplies these industries with sterile uniforms but also provides a national cleanroom laundry and apparel service. As requirements evolve, the uniform company must evolve with these changing requirements and needs.
The sales, delivery, and cleaning of cleanroom suits are a specialized service aside from the regular and traditional uniforms utilized by businesses. It is only the highest-quality uniform company that can meet these specialized demands.
State-of-the-art, cleanroom garment processing services must be provided by a certified uniform company to meet these specific federally regulate regulations throughout the United States. It is only a seasoned and experience certified uniform company that produces and maintains these suits in a controlled environment.
An Array of Services 
The uniform company who becomes certified to deliver, pickup, and sterilize suits, may offer many other services. You can find many textiles such as boots, goggles, reusable cleanroom apparel versus disposable garments, and products. Products can include mops, safety mats, garment bags, sterile and non-sterile garments, eco-friendly products, and materials of highest non-linting, high-density materials. Services can include non-sterile uniforms for many other different industries.
Skilled Representatives
A certified uniform company dealing in cleanroom suits requires skilled and highly trained representatives and employees in this specialized industry. The company must meet each phase according to the unique demands that protective suits require. This company needs to offer fast and quick turn-a-round of specialized delivery, pickup, and redelivery of newly sterilized suits in record time.
Advertisement